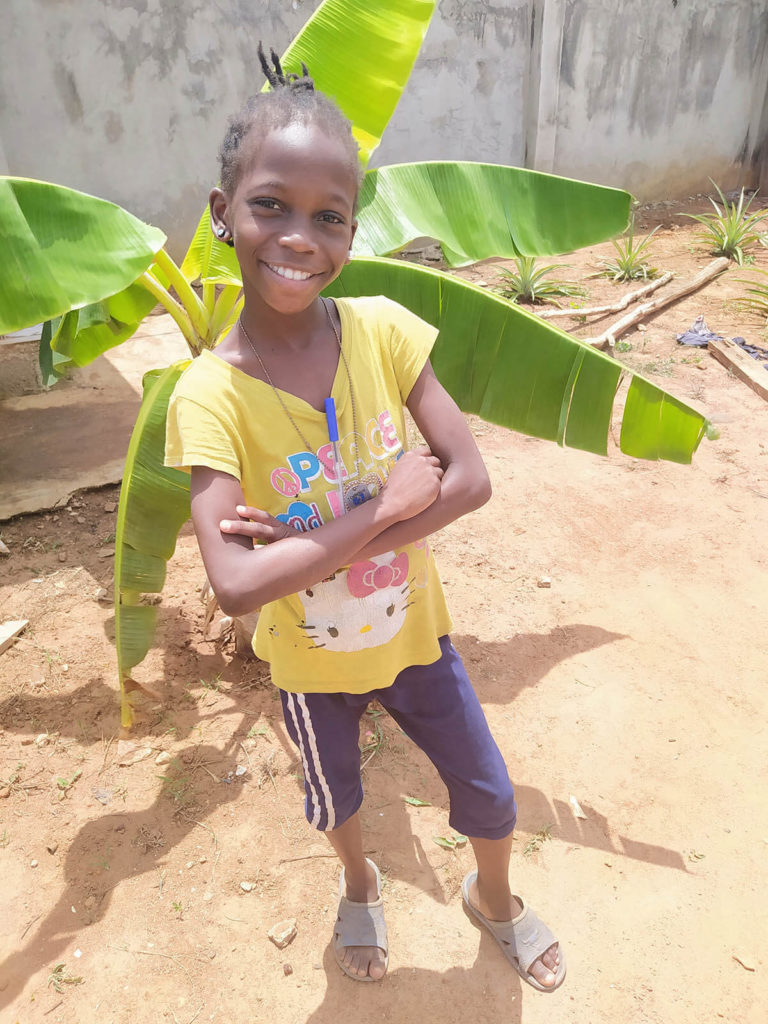 Konko
Konko is a vibrant young lady. Prior to joining The Dream Catchers, she used to roam the streets with her younger brother; looking for ways to survive. She was very unkempt and malnourished. She was also responsible for taking care of her younger ones. Hence, it was difficult to convince her parents to let her go to school.
At 6, she was enrolled in school and although there have been several threats to her education, to the point of almost dropping out of school, her determination has helped her stay in school. Whenever she began to lapse in her studies, she got suspended from the team and this made her work harder. She is a fast learner and is doing well in school.
She is focused in school and when she grows up, she says wants to be a Banker.
Hobby: Singing and acting
Favorite food: Rice and Chicken
Favorite color: Yellow
Future ambition: Lawyer and a Model