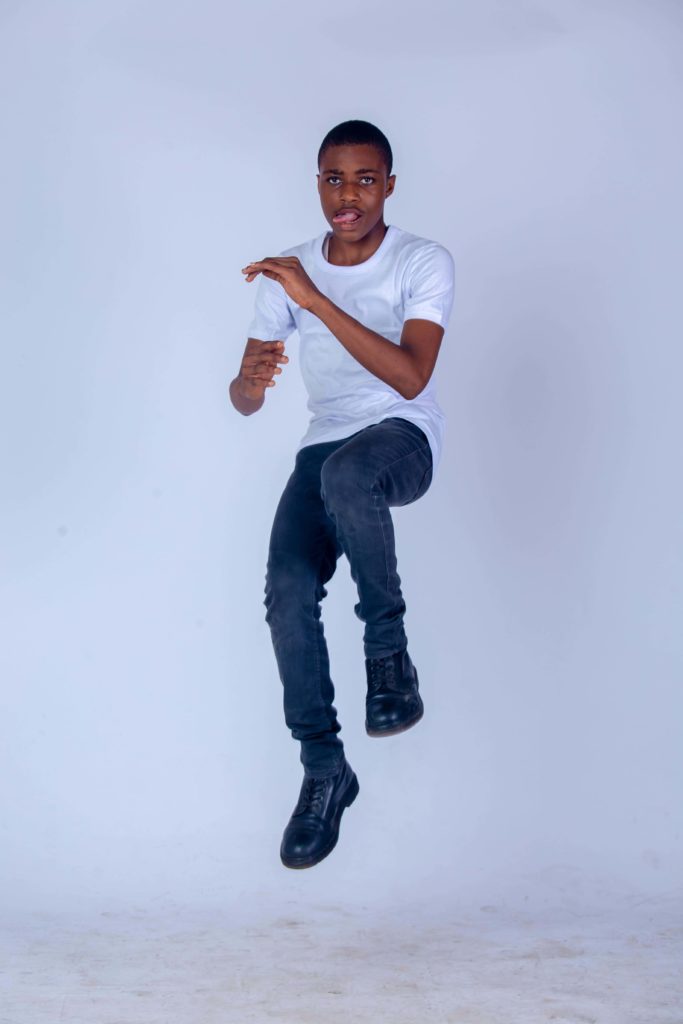 Phave
Phave is a very smart child.
He used to live with his blind grandmother, but he began to pick up bad vices like stealing and telling lies. He was also doing terrible in school and was not paying attention. He began to follow bad friends and had no goal in life.
When he joined The Ikorodu Talented Kids (Dream Catchers), he fell in love with dance and acting but was still unserious in school. After going on a year suspension from The Dream Catchers; because he wasn't serious in school, he began to turn a new leaf and begun focusing on his studies and changing his life. He is a lot better and is doing well in school.
He has stopped stealing and when he grows up, he wants to become a film director.