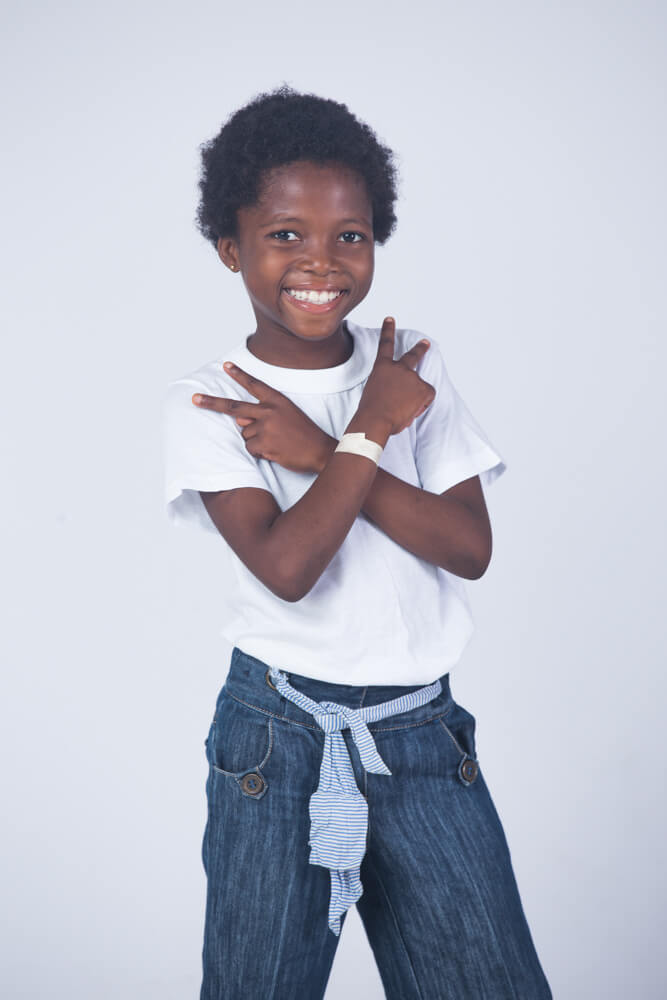 Seun
Eddy is a tough and strong girl. She was from a stable home until her dad died. Then everything went upside down. Her mother couldn't cater for herself and her other three siblings so she took them to family members who maltreated them.
Eddy and her siblings have slept in uncompleted buildings and have gone hungry for days. Her experience made her very tough. She became very stubborn and began to steal so she could eat. She picked left over food from the floor just so she could eat and as young as she is, she already had a tough outlook, ready to fight anyone who crossed her path.
Prior to becoming a member of Dream Catchers she had been out of school for a whole year. She was unable to read but she is now enrolled in school and is getting better.
She loves to dance and eat. She is very attentive in school and says she wants to be a teacher.