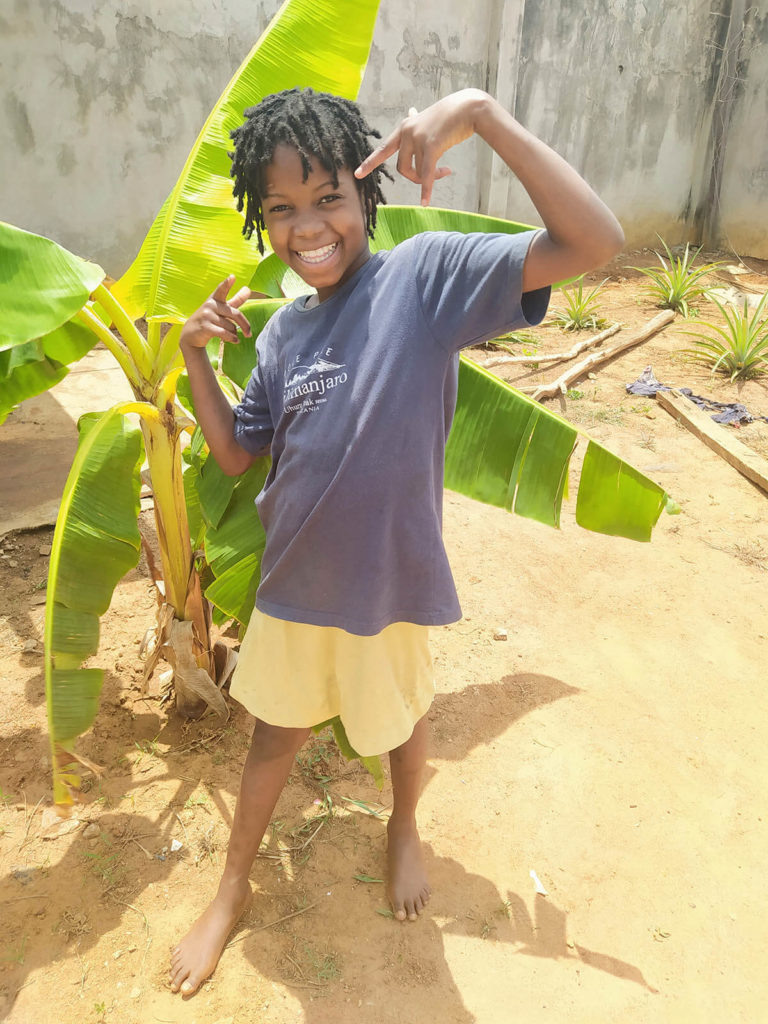 TTD
My name is TTD and I will like to tell you a story. When I was 6 years old, my daddy left the house and told me he was going to look for Money so we can eat. When it was evening and he was not back, me and my younger ones begged my mummy that we go to church. On our way, we saw some people crying and then we went there to ask them what happened. Then they told us that 'Dotun' has die. Dotun is my daddy's name.
My daddy died when I was 6 years old and my life became scattered.
My mother could not take care of us. We had no food to eat, no clothes to wear. I could not go to school. Me and my siblings slept in uncompleted buildings and we were very hungry and always sick. We used to see snake in that house and we used to call the place 'Lizard House' because there were plenty lizards there. Then, my mummy took me to live with some people in another town but they treated me like a slave. I used to fall sick with nobody to care for me.
Then one day, my mummy came and told me of one house that is fine. That they dance there and the owner is Aunty Seyi. She took me to the house and that is how I became a member of The Dream Catchers. Before then, I could not read well and I used to be very afraid of people.
Now I am in school. I live in a good house, I wear cloth and have where to sleep. I now have a family and this is Dream Catchers.
I love to dance and write stories. I love school too and I want to be an author and dancer when I grow up. I also want to help other children that are suffering just like Aunty Seyi and Dream Catchers are helping me.
Please help my dreams come true with your support.
Hobby: Writing, playing games and dancing
Favorite food: Fried potatoes (Fries) and Egg
Favorite color: Purple
Future ambition: Writer and Dancer